Upcoming Programs & Online Classes
Until the start of our Term 4 Classes!

Term 4 After School Online Classes
The students will meet with their Robofun instructor via Zoom link for a 1 hour interactive class each week.
The price is $20 per class with a 10% discount for siblings or referrals and for registrations of 5 or more classes by using the promocode Z8G4V.
What our online classes include:
Only 6 students per class 
Post-class support via Class Dojo
Free access to the class recording
Students will leave with their own customized game, 3D design or circuit

Certificate of achievement if you register in 5 classes or more
Unsure about you child's level? Take a coding assessment by clicking here or a 3D design assessment by clicking here
Learn the fundamental concepts of computing and coding through Scratch's visual programming language. A strong foundation is key!
Dive deeper into coding by learning advanced computing and coding concepts using Scratch's visual programming language.
Ready for the next level? Learn how to code in one of the most popular programing languages today. Python!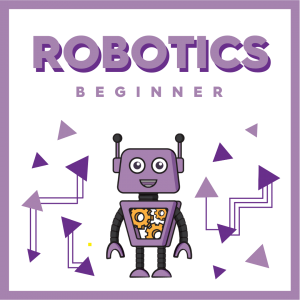 It all begins with an electrical circuit! Learn fundamental electrical concepts that make up all robots using TinkerCad
Got the creative mindset? Put it to great use by learning 3D design! Learn the fundamental building blocks to make your creation come to life
Unleash your creativity by creating more complex 3D designs. Combing, group smaller shapes into one large creation!
Bring family and friends together with your very own online coding, robotics or 3D design party!